The 2023 Alfa Romeo Stelvio Quadrifoglio:  Experience a Masterpiece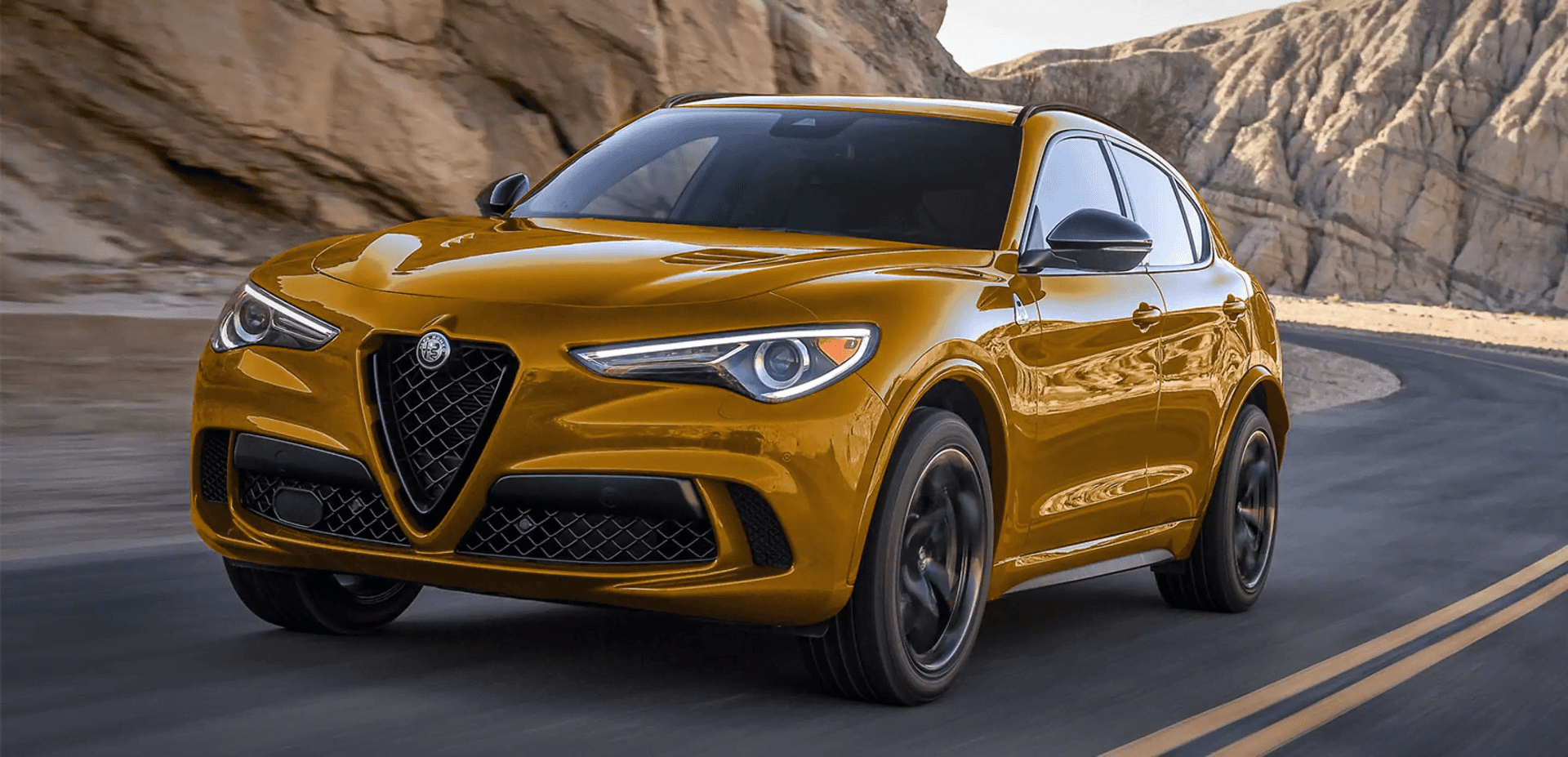 The 2023 Alfa Romeo Stelvio Quadrifoglio is a true automotive masterpiece. This purebred performer is an SUV as light, responsive, and powerful as anything you could buy. It is luxury embodied in interior details, comfort features, and effortless performance. Experiencing this next-level, exotic SUV is truly an experience worth having.
Racing-Inspired Performance
Drawing upon Alfa Romeo's automotive racing heritage, the 2023 Alfa Romeo Stelvio Quadrifoglio takes the engineering expertise and performance prowess of new Alfa Romeo cars to another level. The headline stats are:
505 horsepower
443 lb-ft of torque
176 mph max speed
0-60 mph in 3.6 seconds
All this – plus precise and effortless handling of every corner – arrives courtesy of the performance features engineered into every aspect of this peerless SUV. At Alfa Romeo of Santa Monica, you can sample the exotic luxury of having this performance at your fingertips.
To start with, DNA Pro Drive Modes allow the driver to adjust the responsiveness and feedback from this SUV to match conditions and mood, from Race Mode that squeezes every last bit of performance from the vehicle to Advanced Efficiency Mode for cruising at maximum efficiency.
But that's just the beginning. You can also rely on engineering and features such as:
50/50 Weight Distribution
Independent Suspension
Carbon Fiber Driveshaft
Dynamic Power Distribution using Torque Vectoring Technology
Q4 AWD® System
These performance-boosting features mean this SUV can carve it up at the racetrack, traverse variable terrain, and cruise on the highway as proficiently as any vehicle on sale from Italian car brands or anyone else.
Design Heritage Meets Modern Features and Technology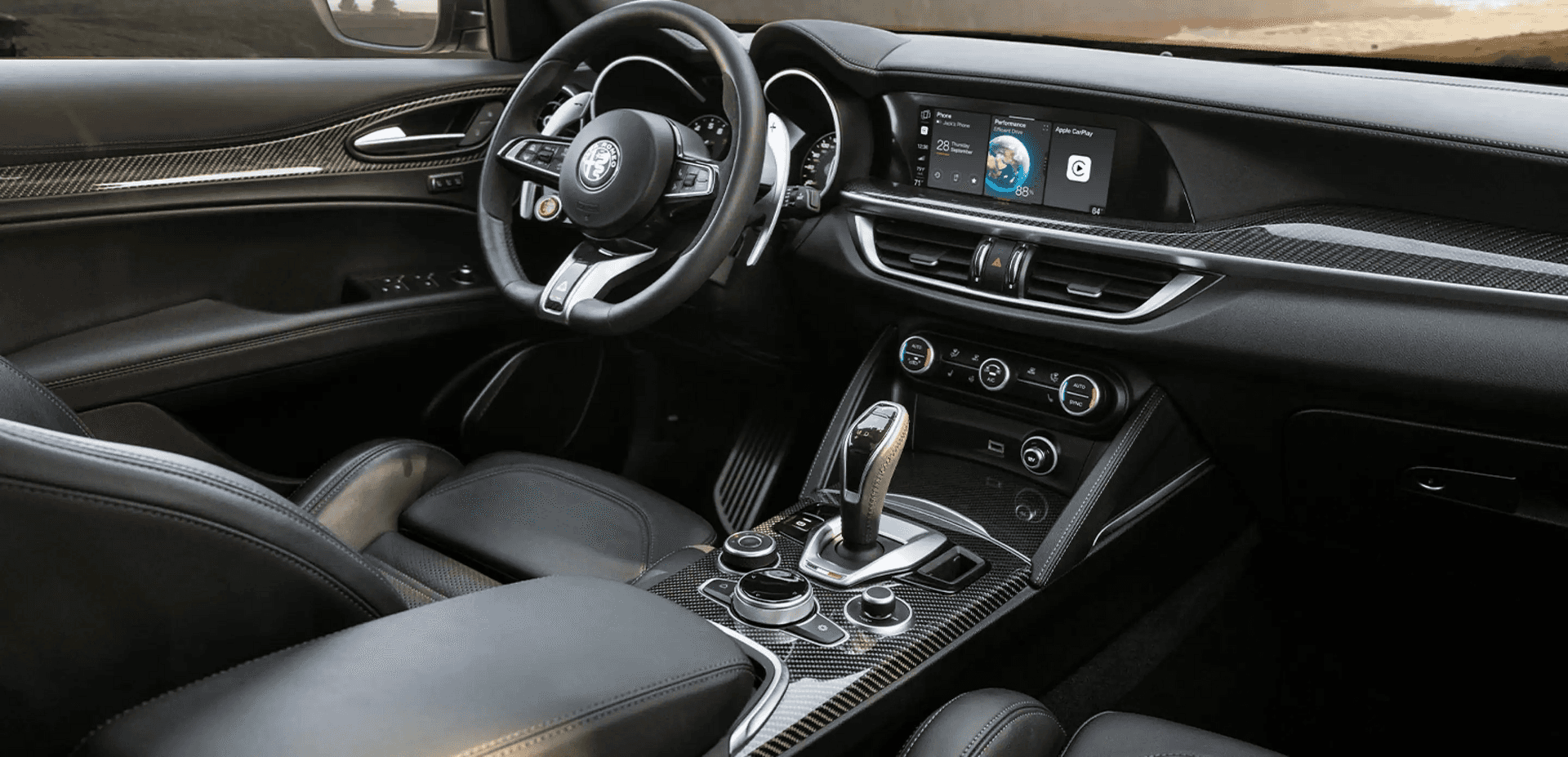 Inside the 2023 Alfa Romeo Stelvio Quadrifoglio, you'll experience supreme comfort thanks to integrated features such as an 8.8-inch Multi-Touch Display, seamless Apple CarPlay® and Android Auto™ connectivity, and leather-trimmed race-style seats.
There are also smart technology features that keep you safe while driving, including:
Forward Collision Warning with Full Stop
LaneSense® Lane Keep Assist
Active Blind Spot Assist
Front and Rear Park Assist
Visit our Alfa Romeo dealership near Beverly Hills to see all these features and cutting-edge technology.
Buy or Lease an Alfa Romeo Stelvio Quadrifoglio
Find the 2023 Alfa Romeo Stelvio Quadrifoglio at Alfa Romeo of Santa Monica. Our dealership is the perfect place to test this SUV's performance and comfort features. See how all the features and technology inside this luxury vehicle work during a test drive and get a feel for the raw power housed underneath the hood. Visit us today and be charmed!