Alfa Romeo Giulia Review and Comparison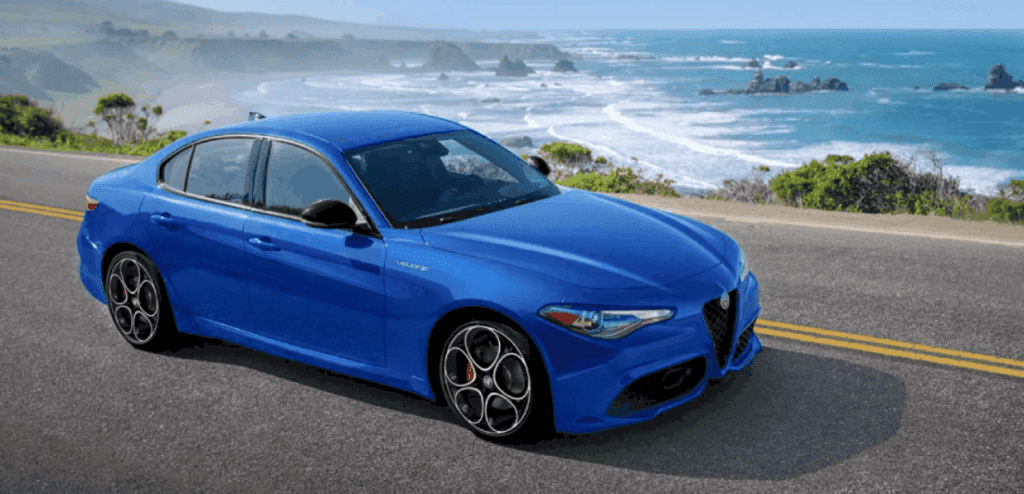 At first glance, models like the Alfa Romeo Giulia, INFINITI Q50, and BMW 3 Series might seem similar, but as this Alfa Romeo Giulia review will show you, the Alfa Romeo Giulia is the strongest choice when it comes to power, design, and overall performance. Choosing the right sedan can be tough, so here at Alfa Romeo of Santa Monica we can help you pick the sedan that's the best fit for you and your lifestyle.
Alfa Romeo Giulia
Among our inventory of new Alfa Romeo vehicles, the Alfa Romeo Giulia stands out due to its expert combination of form and function.
This sports sedan has an impressive two-liter turbocharged four-cylinder engine with 280 horsepower and 306 lb-ft torque. The available Q4 all-wheel drive and DNA drive mode selector help you adapt to varying terrains, so the Alfa Romeo Giulia can truly take you anywhere.
INFINITI Q50
The INFINITI Q50 sedan comes with a standard 3.0-liter V6 twin-turbocharged engine with up to 300 horsepower and 295 lb-ft torque, along with a seven-speed automatic transmission. Though this engine has higher horsepower, it has less torque than the Alfa Romeo Giulia.
Compared to the Alfa Romeo Giulia, the INFINITI Q50 sedan simply cannot compete in terms of special features. The Alfa Romeo Giulia comes with a slew of features that are not available in the INFINITI Q50 including:
Wireless charging
Pedestrian detection
Rear cross-path detection warning
8-speed automatic transmission
BMW 3 Series
The BMW 3 Series sedans share more premium features with the Alfa Romeo Giulia than the INFINITI Q50, but a few details still bring the Alfa Romeo Giulia out ahead.
The Alfa Romeo Giulia has a higher horsepower capacity than the BMW 3 Series and comes with more standard features than the BMW option including heated rear seats and steering wheel, four-way power front seats, and front and rear parking sensors.
The Alfa Romeo Giulia Makes your Choice Easy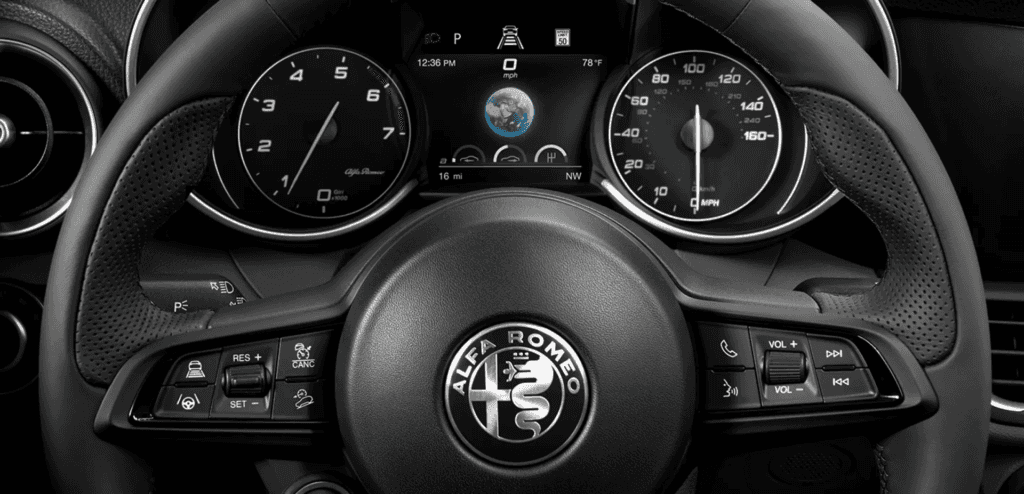 Are you ready to make the Alfa Romeo Giulia yours? Apply for Alfa Romeo financing online with us to get a kick-start on the car buying process.
We hope you stop by our Alfa Romeo dealership in Los Angeles county soon to test drive the Alfa Romeo Giulia. Once you experience its premium features, superior power, and overall sophistication for yourself, you'll know you made the right sedan choice.