Alfa Romeo Giulia Accessories | Alfa Romeo of Santa Monica
If you have recently purchased an Alfa Romeo Giulia, you may be wondering if there are any exciting ways to make the vehicle even more unique and fun to own. Thankfully, there are a host of aftermarket Alfa Romeo Giulia accessories that allow drivers in and around Santa Monica, CA to make the most of their ownership experience.
Here's a look at some of our favorites here at Alfa Romeo of Santa Monica.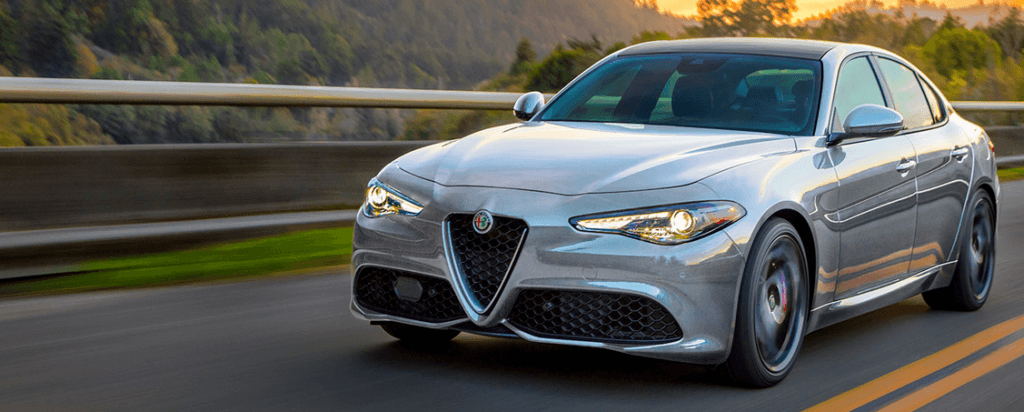 Alfa Romeo Giulia Accessories
Here are some of our most popular and exciting accessories available to Santa Monica Alfa Romeo drivers.
All-Weather Floor Mats – The stock floor mats are nice, but all-weather mats look nicer and do a better job protecting your floor from wet or muddy shoes.
Roof-Mounted Racks – Whether you need a ski rack or bike rack, Alfa Romeo has options to help you get around with items too bulk for the trunk.
Roof Cargo Box – There also are lovely roof cargo boxes to make it easier to travel with luggage or other cargo on road trips.
Bumper Protective Mat – This is great to protect your bumper if you often use your trunk to load and unload cargo.
Car Covers – If you store your vehicle during colder, wetter seasons, there are interior and exterior car covers to help keep your exterior protected.
Finding Alfa Romeo Giulia Parts in Santa Monica, CA
If you're interested in adding some aftermarket parts to your Alfa Romeo Giulia, our team in the Alfa Romeo of Santa Monica parts department can help you find exactly what you need. Just let us know how you'd like to upgrade, and we'll help you however we can!