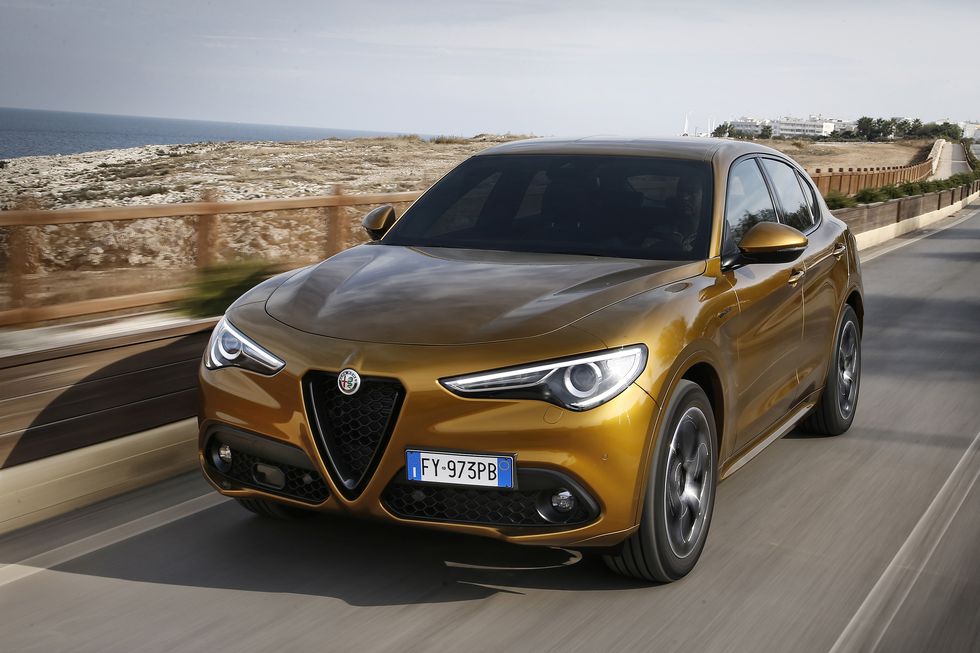 At Alfa Romeo of Santa Monica, we know all about luxury SUVs, and one of our favorites is the 2020 Alfa Romeo Stelvio. As far as performance and comfort are concerned, we believe the Alfa Romeo Stelvio comes out on top against competing SUVs, like the 2020 BMW X3. Visit us today to see what this Alfa Romeo SUV has to offer! 
Performance Details 
The new Alfa Romeo Stelvio is one of the most popular vehicles at our Alfa Romeo dealership, and each model features the type of performance that are sure to impress. Powered by an available 2.0-liter inline four-cylinder engine, the Alfa Romeo Stelvio produces 280 horsepower and 306 lb-ft of torque when properly equipped.
By comparison, the 2020 BMW X3 only generates 248 horsepower and 258 lb-ft of torque with its 2.0-liter four-cylinder engine. You're bound to notice this difference in power out on the road, as the Alfa Romeo Stelvio can maintain control at high speeds far better than the BMW X3. 
Another glaring difference when it comes to performance is in the curb weight. The 2020 Alfa Romeo Stelvio weighs 4,044 pounds, while the 2020 BMW X3 weighs 4,156 pounds. With better power and a lighter chassis, the 2020 Alfa Romeo Stelvio will undoubtedly give you greater thrills on the road.
Comfort Features 
We know that the degree of luxury can make or break a deal. That's why we decided to pit the Alfa Romeo Stelvio against the BMW X3 to decide which model is more luxurious. 
Inside the 2020 Alfa Romeo Stelvio, you'll find a remote engine start system, while the 2020 BMW X3 only offers this feature as an available option. When it comes to the exterior, the 2020 Alfa Romeo Stelvio comes with 11 available color options. This allows you to customize your model however you want, helping you stand out from other cars on the road. The BMW X3, on the other hand, only comes with nine color options.
To experience all of the above in person, we invite you to come visit us. We have an exceptional Alfa Romeo service department, a top-notch finance team and convenient Alfa Romeo lease specials, and excellent customer service that will cater to your every need. We can't wait to show you the 2020 Alfa Romeo Stelvio and our other new Alfa Romeo cars when you stop by!